Обзор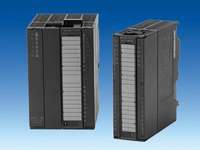 Обзор
SIFLOW FC070 is based on the latest developments within the digital processing technology – engineered for high performance, fast flow step response, immunity against process generated noise, easy to install, commission and maintain
The SIFLOW FC070 transmitter delivers true multi-parameter measurements i.e. mass flow, volume flow, density, temperature and fraction
SIFLOW FC070 is designed for integration in a variety of automation systems, i.e.
Central mounted in S7-300, C7
Decentralized in ET 200M for use with S7-300 and S7-400 as Profibus DP masters
Decentralized in ET 200M for use with any automation system using standardized Profibus DP masters
Stand-alone via a MODBUS RTU master, i.e. SIMATIC PDM
The SIFLOW FC070 transmitter can be connected to all sensors of types MASS 2100, MC1 and FC300.
Область применения
SIFLOW FC070 mass flowmeters are suitable for all applications within the entire process industry, where a there is a demand for accurate flow measurement. The meters are suitable for measuring on liquid and gas.
The main applications for the SIFLOW FC070 transmitter can be found in the following industries:
Food and beverage
Pharmaceutical
Automotive
Oil and gas
Power generation and utility
Water and waste water
Заказные данные
| Заказной № | Вес, кг | Описание | Наличие на складе | Заказать |
| --- | --- | --- | --- | --- |
| 6ES7392-1AJ00-0AA0 | 0.071 | SIMATIC S7-300, 20-ПОЛЮСНЫЙ ФРОНТАЛЬНЫЙ СОЕДИНИТЕЛЬ ДЛЯ СИГНАЛЬНЫХ МОДУЛЕЙ, КЛЕММ С ВИНТОВЫМИ ЗАЖИМАМИ | СКЛАД | |
| 6ES7392-1AM00-0AA0 | 0.135 | SIMATIC S7-300, 40-ПОЛЮСНЫЙ ФРОНТАЛЬНЫЙ СОЕДИНИТЕЛЬ ДЛЯ СИГНАЛЬНЫХ МОДУЛЕЙ, КЛЕММ С ВИНТОВЫМИ ЗАЖИМАМИ | СКЛАД | |
| 6ES7392-1BJ00-0AA0 | 0.06 | SIMATIC S7-300, 20-ПОЛЮСНЫЙ ФРОНТАЛЬНЫЙ СОЕДИНИТЕЛЬ ДЛЯ СИГНАЛЬНЫХ МОДУЛЕЙ, КЛЕММ С КОНТАКТАМИ-ЗАЩЕЛКАМИ | СКЛАД | |
| 6ES7392-1BM01-0AA0 | 0.098 | SIMATIC S7-300, 40-ПОЛЮСНЫЙ ФРОНТАЛЬНЫЙ СОЕДИНИТЕЛЬ ДЛЯ СИГНАЛЬНЫХ МОДУЛЕЙ, КЛЕММ С КОНТАКТАМИ-ЗАЩЕЛКАМИ | СКЛАД | |
| 7ME4120-2DH20-0EA0 | 0.5 | Измерительный преобразователь SIFLOW FC070 (стандартная версия) для датчиков массовых расходомеров MASS2100, MC2 и FC300. Корпус IP20 SIMATIC S7-300 40мм, интерфейс MODBUS, 1 частотный/импульсный выход, питание 24 В пост.тока, | ------ | |
| 7ME4120-2DH21-0EA0 | 2 | Измерительный преобразователь SIFLOW FC070 (Ex версия) для датчиков массовых расходомеров MASS2100, MC2 и FC300. Корпус IP20 SIMATIC S7-300 80мм, интерфейс MODBUS, 1 частотный/импульсный выход, питание 24 В пост.тока. Допуск ATEX. | ------ | |
Аксессуары
| Заказной № | Вес, кг | Описание | Наличие на складе | Заказать |
| --- | --- | --- | --- | --- |
| 6ES7307-1BA01-0AA0 | 0.4 | SIMATIC S7-300, СТАБИЛИЗИРОВАННЫЙ БЛОК ПИТАНИЯ PS307 ВХОД: ~120/230 В, ВЫХОД: =24 В/2 A | СКЛАД | |
| 6ES7390-1AB60-0AA0 | 0.229 | SIMATIC S7-300, ПРОФИЛЬНАЯ ШИНА S7-300 ДЛИНОЙ 160MM | СКЛАД | |
| 6ES7390-1AE80-0AA0 | 0.652 | SIMATIC S7-300, ПРОФИЛЬНАЯ ШИНА S7-300 ДЛИНОЙ 480MM | СКЛАД | |
| 6ES7390-1AF30-0AA0 | 0.716 | SIMATIC S7-300, ПРОФИЛЬНАЯ ШИНА S7-300 ДЛИНОЙ 530MM | СКЛАД | |
| 6ES7390-1AJ30-0AA0 | 1.08 | SIMATIC S7-300, ПРОФИЛЬНАЯ ШИНА S7-300 ДЛИНОЙ 830MM | СКЛАД | |
| 6ES7390-1BC00-0AA0 | 2.65 | SIMATIC S7-300, ПРОФИЛЬНАЯ ШИНА S7-300 ДЛИНОЙ 2000MM | СКЛАД | |
| 6ES7390-5AA00-0AA0 | 0.121 | SIMATIC S7-300, ЭЛЕМЕНТ ПОДКЛЮЧЕНИЯ ЭКРАНОВ СОЕДИНИТЕЛЬНЫХ КАБЕЛЕЙ | ------ | |
| 6ES7390-5BA00-0AA0 | 0.02 | SIMATIC S7-300, ТЕРМИНАЛЬНЫЙ ЭЛЕМЕНТ ДЛЯ ПОДКЛЮЧЕНИЯ 1 КАБЕЛЯ ДИАМЕТРОМ 3-8MM, УПАКОВКА ИЗ 2 ШТУК | ------ | |
| 6ES7390-5CA00-0AA0 | 0.033 | SIMATIC S7-300, ТЕРМИНАЛЬНЫЙ ЭЛЕМЕНТ ДЛЯ ПОДКЛЮЧЕНИЯ 1 КАБЕЛЯ ДИАМЕТРОМ 4-13MM, УПАКОВКА ИЗ 2 ШТУК | ------ | |
| 6ES7392-1AJ00-0AA0 | 0.071 | SIMATIC S7-300, 20-ПОЛЮСНЫЙ ФРОНТАЛЬНЫЙ СОЕДИНИТЕЛЬ ДЛЯ СИГНАЛЬНЫХ МОДУЛЕЙ, КЛЕММ С ВИНТОВЫМИ ЗАЖИМАМИ | СКЛАД | |
| 6ES7392-1AM00-0AA0 | 0.135 | SIMATIC S7-300, 40-ПОЛЮСНЫЙ ФРОНТАЛЬНЫЙ СОЕДИНИТЕЛЬ ДЛЯ СИГНАЛЬНЫХ МОДУЛЕЙ, КЛЕММ С ВИНТОВЫМИ ЗАЖИМАМИ | СКЛАД | |
| A5E02665536 | 0.02 | SIFLOW FC070 with SIMATIC S7 operating instr. De | ------ | |
| A5E02254228 | 0.02 | SIFLOW FC070 with SIMATIC S7 operating instructions En | ------ | |
| A5E02591639 | 0.02 | SIFLOW FC070 WITH SIMATIC S7 OP INSTR FR | ------ | |
| A5E03694109 | 0.02 | SITRANS FC070 with PCS 7 Operating instr En | ------ | |
| FDK:083H3001 | 3.5 | Кабель 10 мбез мультиштекера для подключения датчиков MC2, 5 x 2 x 0,34 мм2 экранированные витые пары. Температурный диапазон -20 … +110°C (-4 … +2). | ------ | |
| FDK:083H3002 | 4.5 | Кабель 25м без мультиштекера для подключения датчиков MC2, 5 x 2 x 0,34 мм2 экранированные витые пары. Температурный диапазон -20 … +110°C (-4 … +2). | ------ | |
| FDK:083H3003 | 10 | Кабель 75м без мультиштекера для подключения датчиков MC2, 5 x 2 x 0,34 мм2 экранированные витые пары. Температурный диапазон -20 … +110°C (-4 … +2). | ------ | |
| FDK:083H3004 | 14.5 | Кабель 150м без мультиштекера для подключения датчиков MC2, 5 x 2 x 0,34 мм2 экранированные витые пары. Температурный диапазон -20 … +110°C (-4 … +2). | ------ | |
| FDK:083H3015 | 0.956 | Кабель 5м с мультиштекером для подключения датчиков MASS 2100, FCS200 и FC300, 5 x 2 x 0,34 мм2 экранированные витые пары. Температурный диапазон -20 … +110°C (-4 … +230 °F) | ------ | |
Тех. данные